Rooms
We have 28 rooms and 2 suites distributed in the main and in the annex buildings.

The design follows the colonial architecture, where each room has its own decoration, therefore there are no identical rooms, but all of them celebrate centuries of colonial design, and Guatemalan art with authentic antiques, art, furniture and colorful fabrics that give a touch of charm.

All the smaller pieces were carried either by mule or horse to Chichicastenango. The largest furniture were carried by bullocks. Our rooms have fireplaces that fade the cold of the highlands, but that also create a very special atmosphere. Each room has a waiter who serves the needs of the guests, including lighting the fireplace and knocking at their doors to wake them up when they request for it.





Other Services
- Restaurant
- Bar y Lounge
- Parking for guests
- Laundry
- Wifi
- Meeting rooms



Bar y Lounge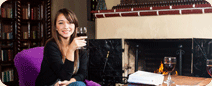 The bar and lounge are open from 9:00 am to 9:00 pm The lounge has a television with cable TV in Spanish. Guests can use the small library and games room table.