Our History
In memory of de Alfred S. Clark (1893 - 1937)

In 1927 Mr. Clark as pioneer of tourism in Guatemala had already achieved to bring one-week tours. Now, he had to face the challenge of giving accommodations to the large number of tourists who were visiting Guatemala.

He was aware that Guatemala did not have suitable accommodation in hotel outside the city, but would accept the challenge of making sure tourists could have adequate hotel accommodations and the best care.

In the highlands there was a village, Chichicastenango; land of the Maya-Quiché aristocracy, with historical background, Christian rituals and exotic dresses. Nothing knew the world about such a place. Now the opportunity arose and it would be Mr. Clark who would build an inn in this magic place, that would become the focus point of the tour, and who would show it to the world.

From this great vision, in November 1932 the Hotel-Museum Mayan Inn was born. As fast as he could, Mr. Clark collected all colonial museum pieces he could find, and artisanal talent of previous centuries furnished all the Mayan Inn.

Mayan Inn facilities soon became small and within two years after its opening, an annex was built. Without a doubt it became a singular building charming its visitors.

Alfred S. Clark has departed but unique Mayan Inn is a monument to his memory for years.



Restaurant
Whether if you are crossing the highlands or staying with us, we invite you to enjoy our typical Guatemalan cuisine with excellent options for breakfast, lunch and dinner.

We have three dining rooms overlooking the courtyards and gardens. We also have room service.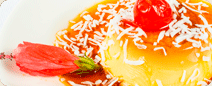 Testimonials
Read what others says about us, and let that their experience invite you to visit us.